Getting Through Blue Monday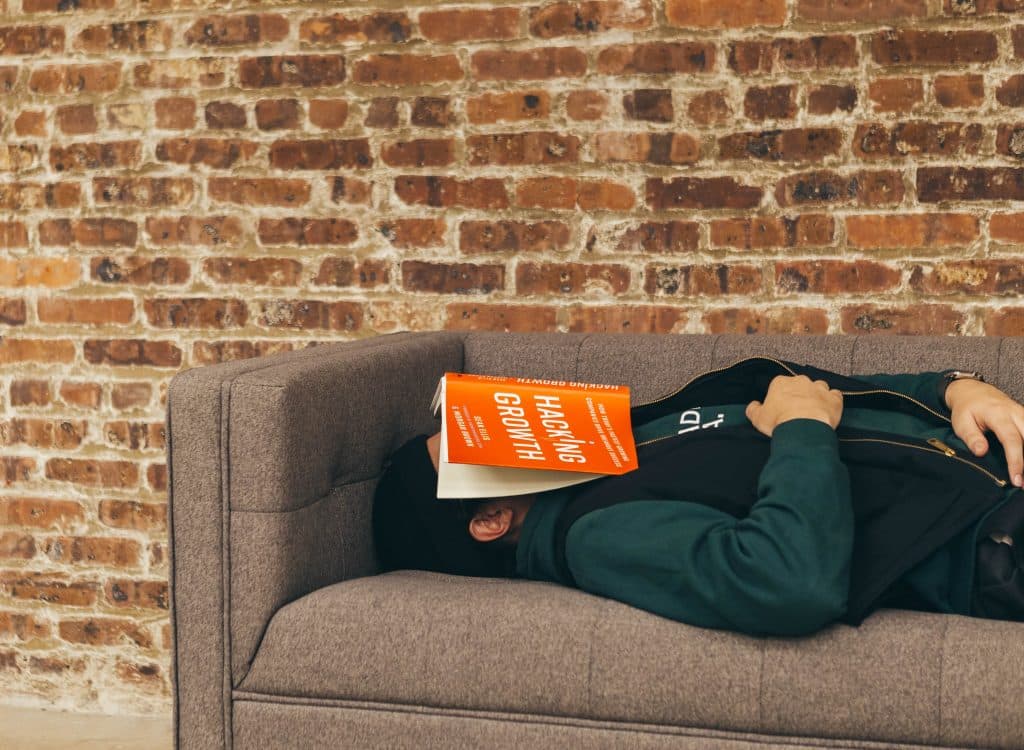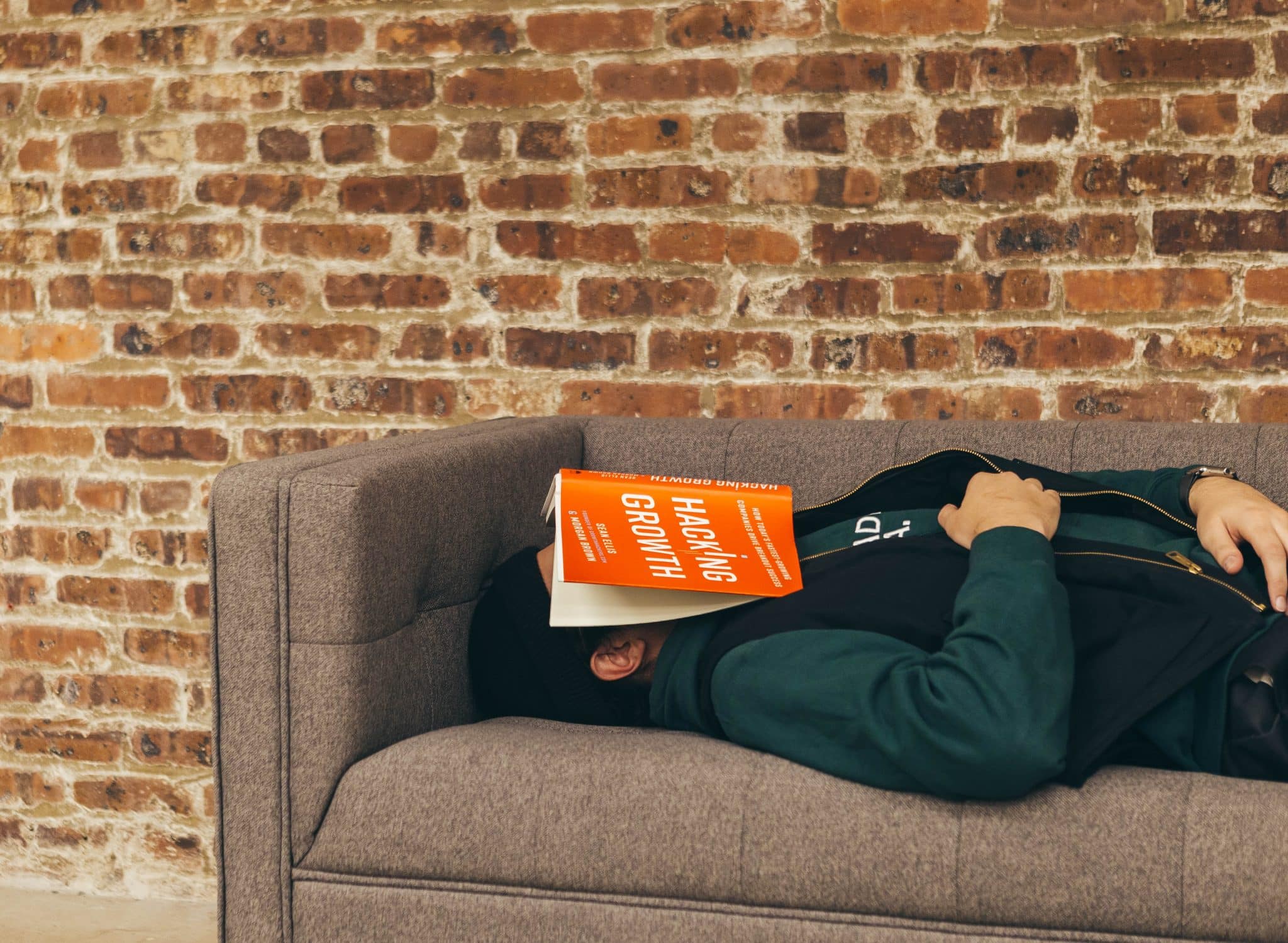 Blue Monday is the supposedly most depressing day of the year and in 2021 it falls on January 18th.
The date is calculated taking into account the lack of sunlight, bad weather, post-Xmas debt, distance from payday and general lack of motivation that we tend to experience at this time of year.
Whilst there isn't any solid data, science or facts to back this up, it's safe to say that given we're starting the year with a third lockdown, we might be in need of a bit of cheering up today!
What can I do to feel better on Blue Monday?
Traditionally, Blue Monday is a prime time to book a holiday, but sadly that's firmly off the cards with the current travel restrictions.
However, Blue Monday is a great opportunity to prioritise our wellbeing. Maybe it's time to renew the resolutions that we've been struggling to stick to, or practice some extra self-care as the lack of sunlight and social contact is taking its toll.
To help out, we've put together an online Blue Monday survival kit on our new resource hub. All subscribers to our newsletter get free access to all our resources including this survival kit.
Get your free Blue Monday Survival Kit
Get free access to the kit and all Haptivate resources by joining our monthly newsletter. We won't share your data or spam you with irrelevant information 🙂
Resource highlights include:
A guided movement routine to relieve tension in the back and shoulders.
Some of us don't have the luxury of a fully kitted out home office and may be feeling the burn from sitting with our laptop on the kitchen table. This can wreak havoc on our back, neck and posture.
Working on a laptop and stress both have a tendency to make us hunch our shoulders. This creates tension in our jaw, neck and shoulders that can give us headaches, impair our breathing and put pressure on our lower back and pelvis.
Also, our heads weigh about the same amount as a bowling ball and our neck vertebrae are the tiniest in our entire spine, so sitting with our head leaning over a laptop is a really bad idea!
So give yourself a break this Monday and try this sequence of movement and stretches. It takes less than 10 minutes and will have you feeling better in no time. And if it doesn't do the trick, you officially have our permission to spend the rest of the day watching Netflix in the bath.
A guided mindfulness audio
This is perfect for anyone who's in need of a few moments of calmness today. This short guided sequence is all you need to tap into your parasympathetic nervous system, clear your head and relax the body. A great alternative to opening the gin before lunchtime!
Stress management cheat sheet
This handy one-pager puts all our top stress management tips at your finger tips. This a great one to print out and keep at hand near your desk. While we're not arguing that throwing your kids' school work out of the window would be immensely satisfying, we guarantee that these tips will deliver better stress-relieving results in the long term!
Ikigai happiness tool kit
Perhaps, like us, lockdown has got you feeling slightly mad and a little bit lost. The Japanese art of ikigai is an amazing way to reconnect with a sense of purpose in a turbulent world. While there's a host of books and resources on this topic to check out, we've created a simple exercise that will take you through the basics.
So while you might have started the day wanting to stay in bed, now you can attain enlightenment in the amount of time it takes to finish your morning coffee! (Results may vary…)
Get your free Blue Monday Survival Kit
Get free access to the kit and all Haptivate resources by joining our monthly newsletter. We won't share your data or spam you with irrelevant information 🙂
And if the Haptivate resource hub doesn't seem to be doing the trick, we do have one more suggestion that we're trialling ourselves this week:
Consider putting a dog in charge of your company
Maybe a lockdown Blue Monday calls for something radical? We're frankly a little overwhelmed right now, so we've decided to go for a lie down and place Haptivate in the capable hands of the legendary Steve Frost. Given his boundless enthusiasm and energy, we're expecting great things from him as a CEO.
He's already put a special offer in place for the month of January. Book a Haptivate workshop for February and get 50% off a second session later in the year.
Be sure to keep an eye out on the Haptivate blog and social media for more from Steve this week!

Wishing you the best of luck with your Blue Monday self-care!
Other articles that may interest you…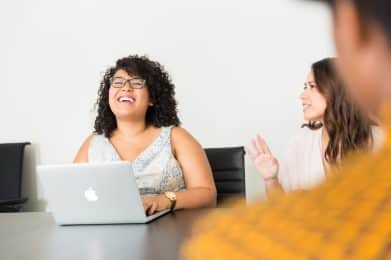 Talking about mental wellbeing at work can be daunting. Check out these tips to help open the dialogue and better support each other!